Resume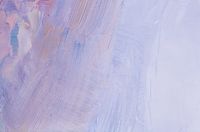 CHERYL M. LOCK
Cheryl.Lock@gmail.com • CherylLock.com
ABOUT: As a writer and editor I've worked on hundreds of articles for dozens of publications. I've held positions at newspapers, magazines and websites, and I've covered topics from finance and food to travel, parenting, politics and pets.
EDITORIAL EXPERIENCE
---
Freelance writer/editor and syndication/SEO specialist: October 2012 - present
• Held monthly contracts with the following: Forbes Advisor (writer/editor); Magnify Money, Savings.com and Go Girl Finance (personal finance blogger/syndication specialist); Studio One (group editor)
• Provided content and/or advertorials for corporate clients including Chase, Voya, First Republic, John Hancock, Ameriprise, H&R Block, Proctor & Gamble, Luxottica, U.S. Cellular and the National Sleep Foundation
• Additional work has appeared in/on: The New York Times, The Washington Post, Parents, Runner's World, Woman's Day, Ladies' Home Journal, More and Mashable
• Writing has been syndicated to dozens of publications including NBC News, MarketWatch, Newsweek, The Week, Business Insider, The Huffington Post, Fox Business, AOL Jobs and Daily Finance
LEARNVEST.COM, New York, NY
Editor/LV Moms: August 2011 – October 2012
• Launched inaugural LV Moms vertical, to include pitching ideas, creating calendar and writing and/or editing all content for daily newsletter and blog
• Published pieces syndicated on The Huffington Post, Yahoo! Shine, Business Insider, and Forbes
• Wrote content for and developed interactive tools for 10-day Baby on Board Bootcamp financial newsletter
• Interpreted SEO and user engagement metrics to inform content direction
• Created marketing methods to drive user engagement and sign-ups to include designing contests, creating surveys and reevaluating the design and frequency of the daily email format
• Worked to foster all syndication and cross-content relationships (most notably with Parents, Lilsugar and Savings.com)
PARENTS, New York, NY
Assistant Editor: July 2010 – August 2011
Editorial assistant: October 2008 – July 2010
• Edited and/or wrote the As They Grow Age 7-8 story and Money column every month
• Wrote the Table of Contents and the As They Grow Front page
• Pitched/wrote/and edited food stories, travel and MOB features, and FOB items
• Wrote the Age-by-Age Guide content for the tablet edition of the magazine
• Wrote a weekly Toddler/Big Kid newsletter for subscribers
• As editorial assistant I edited the back page (Baby Bloopers) and the letters page (We Hear You)
MORE, New York, NY
Editorial assistant: August 2007 – October 2008
Editorial internship: April 2007 – August 2007
• Wrote stories for FOB culture section and book reviews for More.com
• Fact-checked every month for book reviews, FOB features, travel pieces and the FOB More Now section
JANE, New York, NY
Fashion internship: January 2007 – April 2007
• Organized fashion closet, called in and returned samples and helped input fashion credits for fashion features
DAYTONA BEACH NEWS-JOURNAL, Daytona Beach, FL.
Production Assistant/Copy Editor: November 2005 – March 2006
• Copy edited for any section
• Laid out page two, stocks, obituaries and weather pages, as well as any additional pages as needed
PALATKA DAILY NEWS, Palatka, FL.
Reporter: October 2005 – November 2005
• Wrote up to three articles per day about business, entertainment, local government and events
EDUCATION
---
James Madison University, Harrisonburg, VA: May 2005
B.S., School of Media Arts & Design, Major: Journalism, Minors: Biology, American Studies